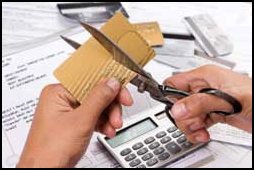 Pierre Trudeau once said, in reference to our American neighbours, "Living next to you is in some ways like sleeping with an elephant. No matter how friendly and even-tempered is the beast, if I can call it that, one is affected by every twitch and grunt."
Certainly, along with many other things, we share a financial bed. When the elephant rolls in a wakeful night, we will feel it.
The US heads toward an election this November, and the number one concern in the Obama-Romney choice for president is which man can solve their economic woes. Neither candidate seems to possess magical answers. There's a reason for this: there are no magical answers. The US is in the most difficult financial situation in its history, one not likely to be repaired by just tweaking and tinkering. While Canada holds an enviable position in a shaky economic world, we are certainly not immune to the US plight, and we will feel the effects of their struggle more than we will feel that of the European community.
It's hard for us to appreciate the US debt situation. No doubt the man on the street identifies economic trouble mainly by the loss of his job or that of his neighbour, or by the escalating cost of buying gas or groceries. Curiously, fingers point at Europe and its debt crises, and attention seems to be diverted from the US mess. Perhaps the world has developed such a belief in America as a "superpower" that they scrounge up faith that somehow, miraculously, Americans will easily find their way out of this jam. Continue reading →